A Love for My Patients' Healthy Smiles
Being a dentist gives me the opportunity to help others while meeting new and fascinating people and discovering common interests. I strive to help each patient feel comfortable and relaxed while he or she is here, and my team members work hard to develop positive relationships with each person. We want to inspire our community to take care of their oral health!
It's my goal that a person gets up from the chair at the end of the visit and is smiling and happy about the care we've delivered.
I love practicing here in Helena. I see my patients around town; they're my friends and neighbors.
Education and Commitment to Continuing Education
Bachelor of Science in Zoology – Brigham Young University
Doctorate of Dental Medicine – Southern Illinois University, on an Air Force scholarship
Dentistry is a constantly evolving discipline. With new treatments, materials, and technologies continually being developed, it's essential that I remain current. My patients trust me to provide the best care available; pursuing continuing education ensures I am able to do so.
Each year I take many courses on a range of dental and orthodontic topics. I also attend local, regional, and national meetings, participate in seminars, and stay up to date with the relevant oral healthcare journals.
Professional Memberships
American Dental Association
American Orthodontic Society
Montana Dental Association
Personal Life
I've lived in the state since 2001 and in Montana City since 2003. Although I didn't grow up here, I chose to raise my family here because of the Montana lifestyle, great people, and outdoor opportunities. I love living in this state and am proud to call it home.
My wife Kim and I met in college and married in 1991. Our son Nathan was born a month before we graduated from BYU, our daughter Jessica was born while I was in dental school, and our daughter Hannah was born in Alaska, where I was serving in the Air Force. In 2005, we adopted Alex and Valyna from Ukraine. And we currently have three dogs and two cats.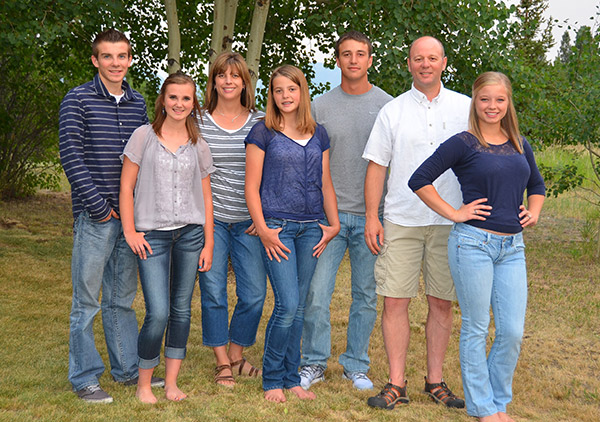 When I'm not working, I love spending time with my busy family—lots of kids' activities and church activities, too. I also like being in the mountains, where I enjoy fishing, hunting, hiking, and working with my dogs.